A number of factors make up the cost of a modular home, many of which depend on your unique home choices. Just like there are thousands of Google search results for definitions of modular homes, inquiring about the cost of modular homes provides about the same results from a variety of sources.
As modular home builders since 1972, you learn a lot about what goes into putting a price on a modular home. So, how much do modular homes cost, what affects the cost, and how can you create a realistic budget, and what can you do to add value to your modular home?
How Much Do Modular Homes Cost?
This is our number one question we hear at Rochester Homes. While we build the majority of your home, your authorized independent builder fully completes the home, and your home contract is with your builder.
Your builder is your main point of contact and will be the general contractor for the entire project — from helping you decide on a floor plan to ordering your home, assembling the modules on-site and finishing your home, in addition to installing mechanical and building garages and porches.
They are your best source to ask about the final cost of the home.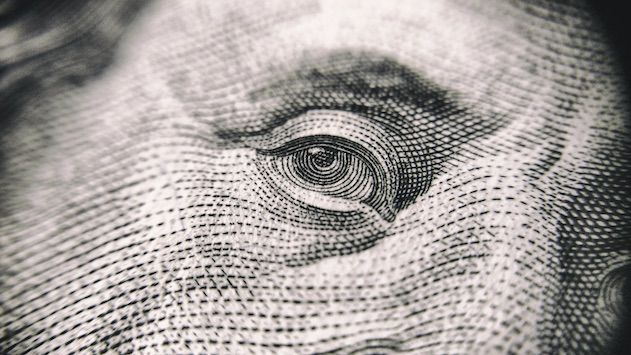 Key Modular Home Cost Considerations
Unlike going to an online marketplace and instantly finding five prices on each item you want, pricing a new home requires a lot of information. Answering how much a modular home will cost can take a bit of time, but there are a few key pieces of information to have on hand when you ask your builder.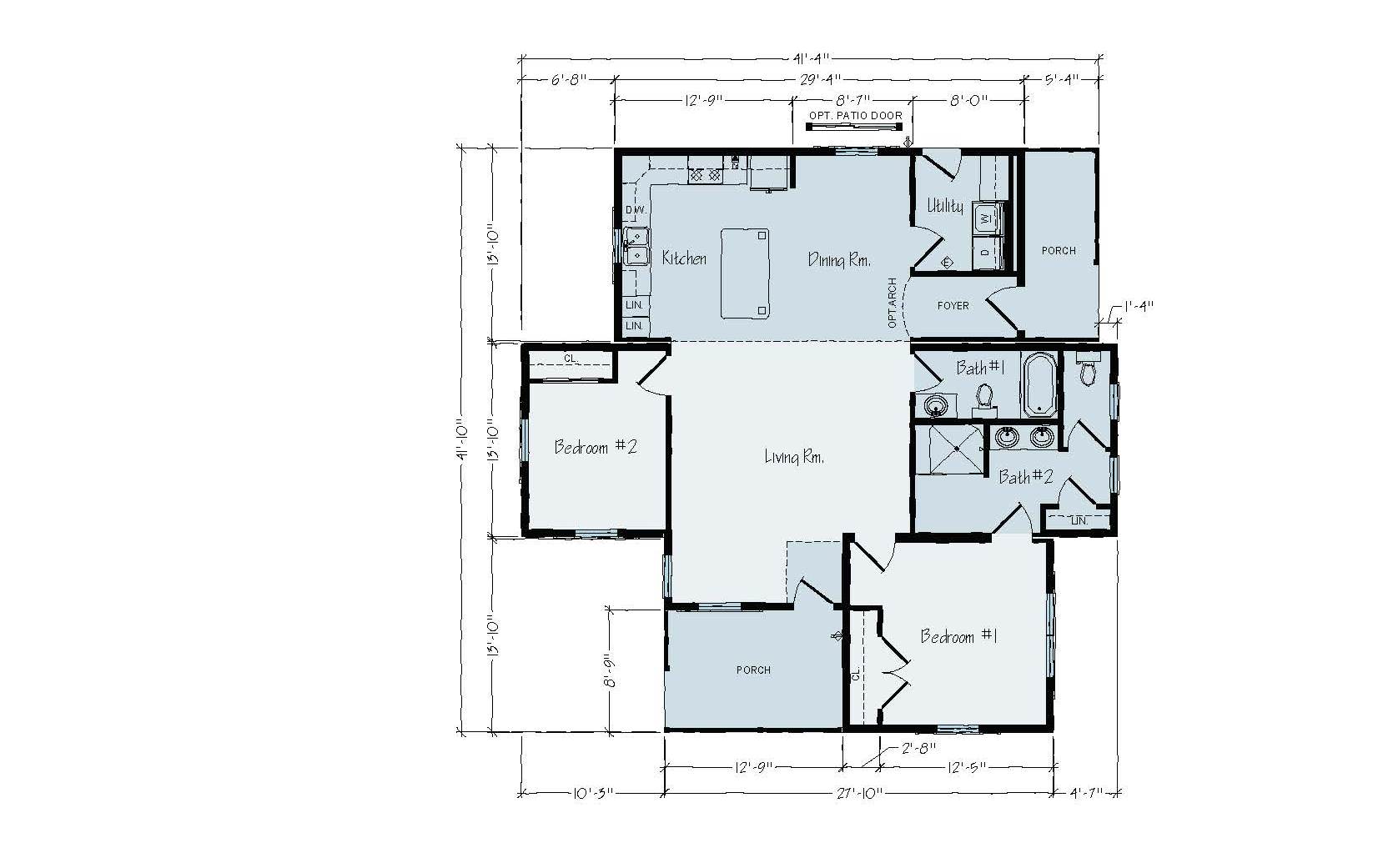 Ask yourself:
How many square feet do you plan on building?
What size porch will your modular home have?
Do you want to upgrade your windows, front door, cabinets?
Does your site have any challenges, like trees to remove or dirt to bring in?
These are a few of the many questions that you need to talk to a building expert about before we can talk about serious pricing.
If you are looking to get a general idea of modular building costs before speaking to us or a builder, keep in mind that modular homes are built to the same codes as your local site-built homes.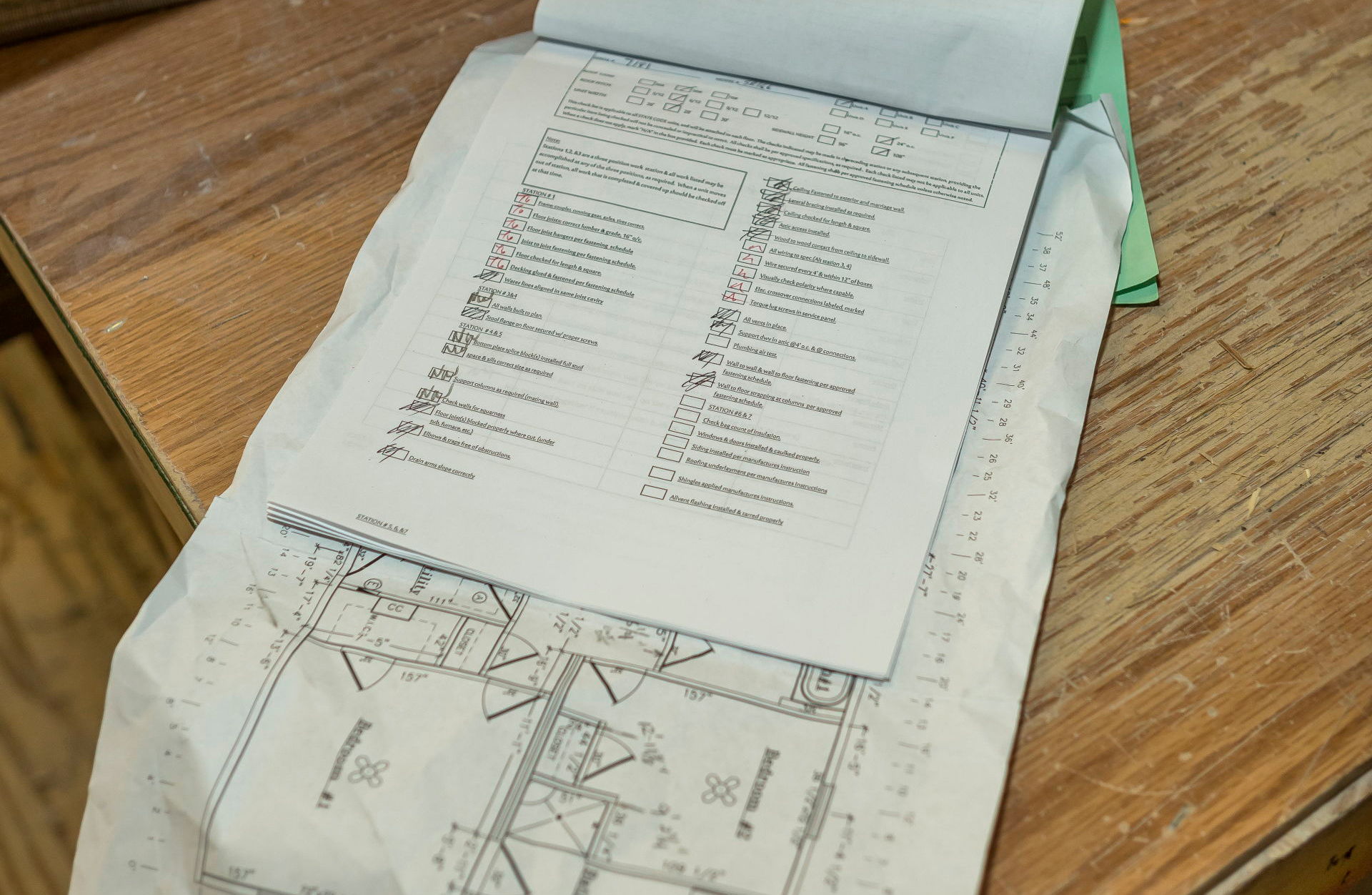 In fact, modular homes are inspected more often, put under intense quality control processes, and in some cases have more or better materials than site-built homes because they are built in a controlled environment and must be strong to be transported to your site.
Since homes built using modular construction and site-built homes are so similar, you can look at the site building costs in your area to get a ballpark idea on total cost.
What Affects the Cost of a Modular Home?
Many people define modular homes as a different kind of home; however, they actually are just homes built by a different method than conventional site-built homes. Modular homes are simply an alternative systematic way to build a quality home. The following pieces of information are the most impactful elements affecting the cost of a modular home.
WHAT'S IN IT?
All home builders build to a basic set of specifications, as to the type of wood, glue, drywall and building materials that are used with the opportunity to upgrade in some instances. You will be asked to choose among standard offerings and color offerings, as well as select upgrade options in all product categories. By choosing basic standard amenities, your home will be less expensive.
TYPE, STYLE AND SIZE
The type, style and size of your home can greatly affect the final cost. The type of home designates whether it is a ranch, cape cod or two-story. Because there are structural differences between these types of homes, there can also be dramatic cost differences; however, ranch homes typically cost less than the others.
The style of a home dictates its outward appearance. Styles can include Colonial, craftsman and contemporary and many more. The materials that are used to complete the style of a home also can vary widely in cost, impacting the bottom line price.
SQUARE FOOTAGE
The larger a home is, the larger its overall cost. What may be overlooked in building modular homes is that the actual cost per square foot may actually decrease, thus more value derived. This discussion is best had with your builder, and again there are caveats to every case.

LOCATION
Transportation costs from the manufacturer and land upon which your home is set and finished will influence the cost. After deciding where you want your home to be placed, as well as its orientation, the lot will be excavated. In some instances, rock may have to be removed to install a foundation. Your builder can discuss more details and factor the cost into the final estimate of your home.
MATERIAL
The last thing that might influence the final cost of your home is material cost. If we have learned anything in 2021, it is to expect the unexpected when it comes to the availability and market price of raw materials. Rochester Homes is committed to obtaining the best deals on name-brand components to use in your home. However, we want to be transparent in that rising material cost during the construction of your home could influence the final cost of your home.
How to Budget for a Modular Home
Knowing key cost components, it's time to start setting your budget for your modular home. What can you truly afford now at the build stage and what will you incorporate later to add value to your property? To really help set your budget, start by asking yourself these questions:
How long do I plan to stay in this home?

Do I want to flip this house in a few years?

What's critical to have now in my home?

What can wait to be purchased or added in 6-8 months?

Does this house have ample square footage for my family now?

How does it suit my family's future plans?

Will the colors, styles and trends I choose now still look good in 5-10 years?

These questions will help you build your budget efficiently for what's to come during the initial build and what you will add to your home in the future.

Customizing Your Dream Home on a Budget
The beauty is in the details when it comes to modular homes, and while cost is key, there are a few tricks to adding your custom touches to your modular home while staying within your budget.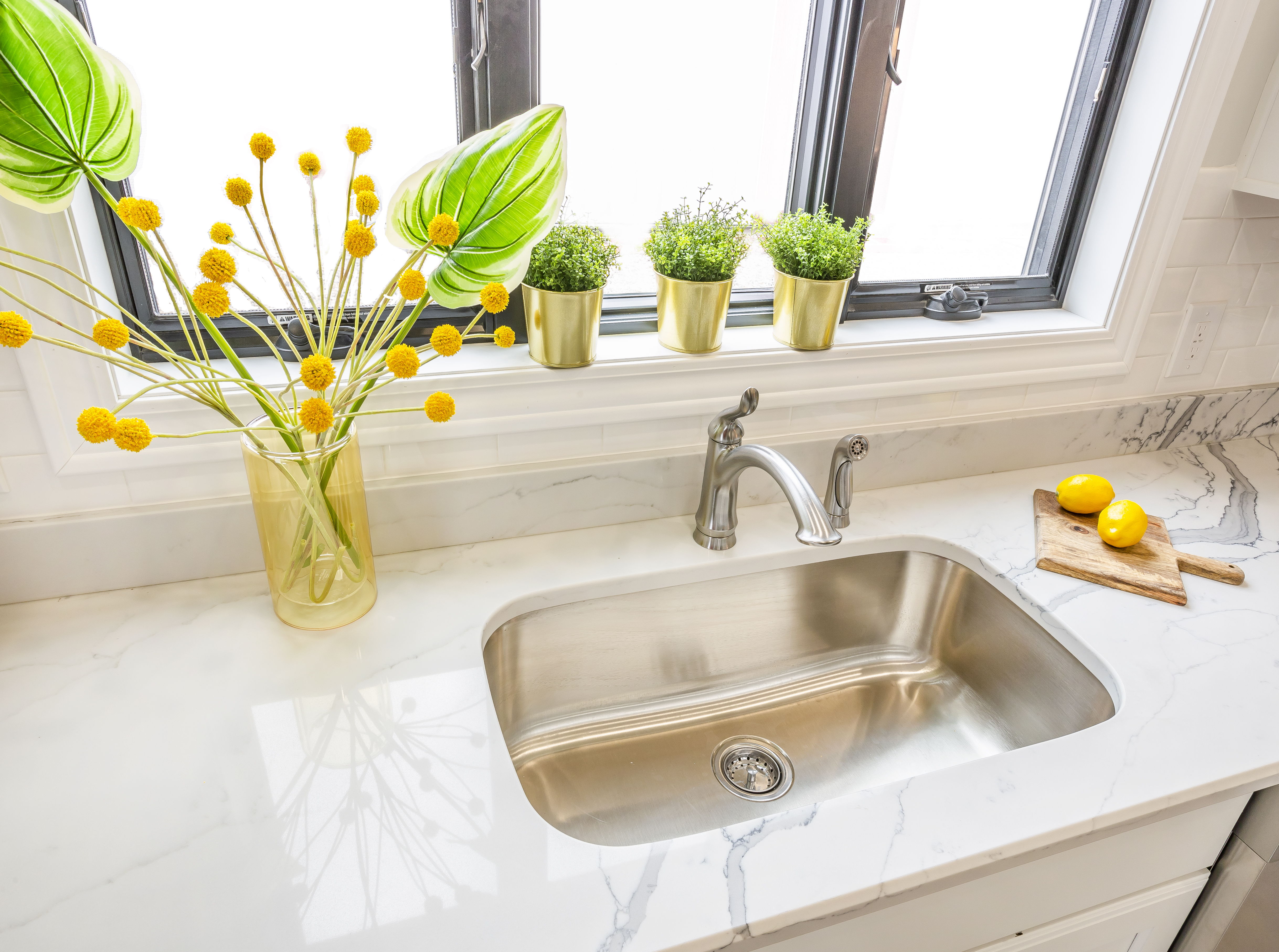 Choose Your Floor Plan and Layout
Think Outside the Box for Exterior Details
Smaller exterior details still can give your home a distinctive, one-of-a-kind look and feel. You can choose any trim you like to go with any floor plan Rochester offers. The exterior siding is also customizable, and even the roof options will enable you to make your modular home stand out.
It's the Interior That Counts
Once you start to think about the interior, your options really open up. You can select from hanging lights, fireplaces, flooring styles, appliances, cabinets and much more. Colors, materials and accessories can help you complete your vision.
We aren't interior designers, but we definitely know our way around the exterior of a home. What's outside your front doors greets all who pass through the threshold your home, and having curb appeal helps add both pride and monetary value to your home.
THE FUNDAMENTALS OF
YOUR DESIGN
Start here by asking what type of home best lends itself your lifestyle in the coming years. This decision mostly involves your current stage of life and can determine whether a Ranch home (one level), a Cape Cod home (one and a half levels), or a Two-Story home will work best for your family. If your family is in a growth phase, a two-story home might be up your alley whereas if you're an empty nester a ranch home might be more appropriate.
WHAT'S YOUR
STYLE?
Are you attracted to Traditional, Contemporary, Transitional, French Country, and Victorian or Colonial styles? Most builders can build in a variety of building styles, but be sure to ask your builder lots of questions, bring examples of your preferences, and evaluate for yourself if he or she is up to the job! Do not feel pressured to accept a design that you may not be happy with in the long run. Always choose the best plan for you and your family.
THE FLOOR PLAN
Your floor plan is basically the layout of your home. This is key because what is inside your home affects the outside. Pay close attention to not only how floor plan affects functionality inside the home but also how it looks externally. This can be seen in window configurations, porches, decks, etc, and your builder should always provide you with exterior elevations that illustrate all the sides of your home.
EXTERIOR FINISH
This an essential, up-front decision you have to make for your modular home. The options are numerous and include everything from brick to vinyl siding to composite board and many more, including mix and matching finishes. These decisions greatly impact your homes look, feel and costs, but make sure you don't sacrifice too much of what you want just to hit a set amount.
PITCH, ROOFLINES, AND MORE
Pitch, rooflines, gables and dormers have the potential to greatly elevate a home's design. The pitch is the angle or steepness of a slope of a roof, while roof lines pertain to how various roof pitches are combined in a home. These small details combined with gable choice and the potential addition of a dormer are excellent ways to give your home's exterior a little something extra.
WINDOWS
Window style and configuration are key to exterior design. Your choices are numerous and often relate to the overall look, style and function of the home. Dynamic effects can be accomplished with a complementary style and window combination. Additionally, transoms or other specialty windows can be added according to ceiling height and open areas inside the home.
PORCHES AND DECKS
In most circumstances, your builder will accomplish decks on-site whereas porches can be built directly into your home off-site. Porches and decks can actually extend the perceivable living area of your home while providing a place to relax and entertain, and columns, while common, can add stylistic integrity. Most likely the plan that you choose will dictate the columns you receive, but the key is just to remember to add a porch or deck to your design overall.
LIGHTING
A home's exterior lighting provides functional illumination for when you arrive home at the end of the day, but lighting can add much to a home, such as mood and warmth. There are almost limitless options and your choices should be dictated by the style of your home.
DOORS AND LOCKSETS
Your front door is meant to welcome you and your guests into your home. Fiberglass doors take the cake; they are sturdy, won't warp, and are available in simulated wood textures and colors. Doors can also contain decorative windows and detailing or be accompanied by sidelights and transoms. Another detail could be the addition of a lockset with handle in a popular finish.
FIREPLACES
A fireplace is more than a heat source, they are an investment. According to a survey from National Association of Realtors 46% of prospective home buyers will pay more for a home with at least one fireplace.
About Modular Home Manufacturer Rochester Homes
From a legacy that spans back to 1972, Rochester Homes has always been dedicated to the theme of "People First". Founder Milam Anderson instilled that in his son Kenny. When Kenny assumed the helm this tradition of hands-on, people focused leadership lived on. This philosophy continues to this day as Rochester Homes enters its Next Generation of leadership under the guidance of Tyler Anderson and Alex Berlin.
Our philosophy: Rochester Homes embodies the Midwestern virtues of valuing people, hard work and treating others the way you would like to be treated.
Our Team: Rochester Homes has fully staffed Administrative, Sales, Purchasing, Engineering, Service, Accounting and Production departments. Below are just a few of Rochester Homes' many highly valued team members that you may come into contact with during your home building journey.