Welcome to your all-encompassing resource page for everything you need to know about modular homes including definitions, specs, and features.
What is a Modular Home?
Modular homes are homes built off-site in an indoor, quality-controlled setting and are constructed in units known as modules. These modules are transported to a building site where they are assembled and integrated into the on-site foundations. They are built to equal or higher standards than site-built homes.
Modular homes should not be confused with mobile homes or doublewides. Modular homes are built to the same building codes as site-built homes. The only similarities shared with mobile homes is that the modules (units) are transported over a road to the build site.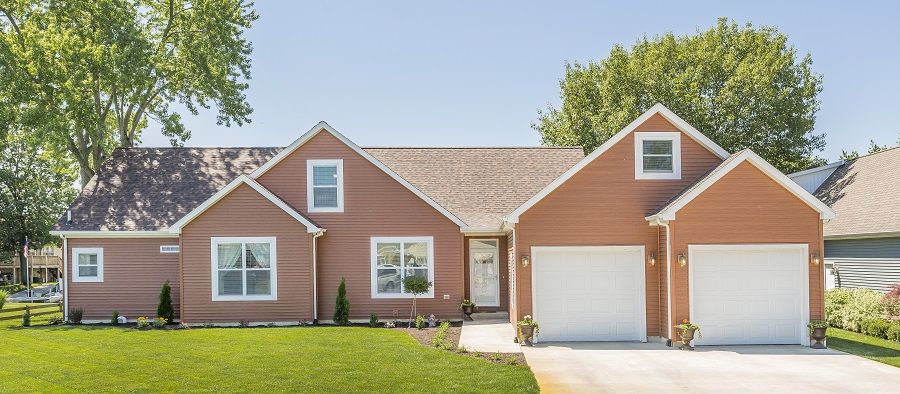 Modular Home Specifications
Before selecting a modular home, you should have a firm grasp of each model's features and specifications. Your decision should be as well-informed as possible and should keep important factors, such as insulation, heating, plumbing, electrical systems, and interior finishing in mind.
Complete Guide to Building a Modular Home
There are several misconceptions about modular homes, that they are cheaply made and look boxy, but this couldn't be further from the truth. In reality, there are multiple benefits to building a modular home that include, but are not limited to:
COST
Construction and building materials are purchased in bulk by Rochester Homes, which saves money for the buyer in the end by lowering the overall cost of the home.
ENVIRONMENT
Since the modules or units of the home are engineered and pre-built off-site, there is less environmental impact, a smaller carbon footprint, and considerably less waste. As well, modular homes are intrinsically more energy efficient than those built on-site.
LONGEVITY
A newly built modular home does not bring on the inherent problems of buying a used home, and modular homes are built with the most durable materials available.
STYLE
Because the homes are built off-site, modular homes are still highly customizable and can reflect your own personal style. Whether you prefer modern, classic, spacious, or simple, all of the options are on the table.
INVESTMENT
Homeownership is an excellent investment. Building a modular home helps you make your best home investment at a lower cost than with an on-site constructed home or even purchasing an existing home.
Once you've committed to building a modular home, you'll then need to research and select a modular manufacturer. The quality of these manufacturers vary widely, so it's worth doing your due diligence before you dive into your investment. Many manufacturers will also have specialties in styles and features, so find a manufacturer that best fits your vision of the home.
What is the Cost of a Modular Home?
Ultimately, the final cost of your modular home will be decided between you and the builder you choose. The builder will be the general contractor for the full project, which includes the creation of floor plans, assembling the modules, and finishing your home.
Budgeting
After identifying the priorities of your modular home layout, setting a budget is the next step. First you need to ask yourself a series of questions, which include:
How long do you plan to stay in the home?
Do you want to flip the house in a few years?
What do you need to have in your home now?
What can wait to be purchased 6 months from now?
Will the house have enough space for all residents, family included?
Does your home's style fit the neighborhood and does its design have longevity?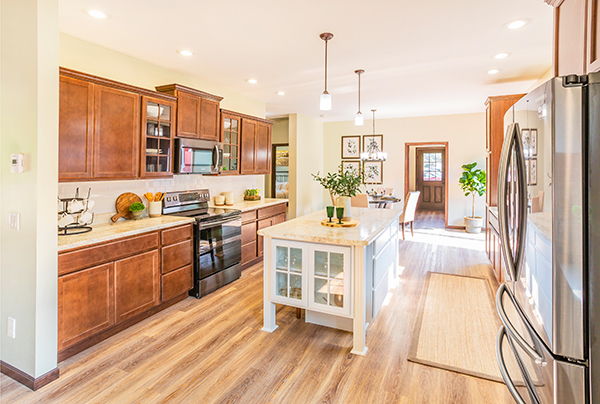 About Modular Home Manufacturer Rochester Homes
From a legacy that spans back to 1972, Rochester Homes has always been dedicated to the theme of "People First". Founder Milam Anderson instilled that in his son Kenny. When Kenny assumed the helm this tradition of hands-on, people focused leadership lived on. This philosophy continues to this day as Rochester Homes enters its Next Generation of leadership under the guidance of Tyler Anderson and Alex Berlin.
Our Philosophy: Rochester Homes embodies the Midwestern virtues of valuing people, hard work and treating others the way you would like to be treated.
Our Team: Rochester Homes has fully staffed Administrative, Marketing, Purchasing, Engineering, Service, Accounting and Production departments.