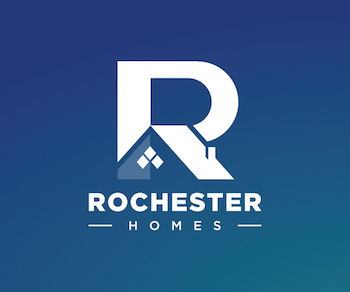 Wonder what we do here at Rochester Homes, and how we do it?
Watch this video…
TRANSCRIPT:
Hi, I'm Alex Berlin.
Did you know the next generation of homebuilding is happening here at Rochester Homes?
Homes aren't built like they used to be–they're built better. And it can all happen in as little as six days!
It begins with our people. We have generations of history in building exceptional homes. Hard work, innovation, and Midwestern values what we are all about gear at Rochester Homes.
Our homes are built using building systems; what that means is that all of our homes are built using a strict set of processes and procedures with state-of-the-art equipment.
In the next generation of homebuilding we use only high-quality, named-brand materials. We have little time or patience for less.
The modules of your home are built so strong that we can often ship them hundreds of miles to your building site. Once they're on site, we lift them into place and permanently fix them onto your foundation
Before any nail is driven, detailed custom plans are drawn. Color choices are made and all the dollars of your project our budgeted. All this makes building our home a much easier process.
There are a lot of reasons why we love building home inside. Probably one of the biggest is quality control. We're able to control every single part of your home build during our production process.
Every builder wishes that they could build homes the way that we do–with quality control and efficiency.
Boats aren't built on the water, and airplanes aren't built in the sky. Don't let your home be built out in the weather where it can be exposed to the elements.
Indoors and protected from the weather, your home is precisely engineered and protected from the harmful effects of the weather. Our system of checks and balances makes a Rochester Home–and system building–simply a better way to build your home.
Within the first couple days, floors are built, walls are framed, electricals run, and drywall finished.
The next generation of homes are built using methods that only we can use to make sure that your home is as efficient as possible.
With the technology of modular construction, it allows us to make your home as tight as possible, which will make it as energy-efficient possible for years down the road.
After the main structure the home is completed, we install doors, windows, plumbing fixtures, and cabinets.
Typically, it takes only six days to complete the home in our production facility before it is ready to transport to the jobsite.
After the home arrives, it is set on the foundation and the overall construction time is cut in half. All the work done on-site, including garages and porches, is completed by your authorized independent builder.
We would love to build a home with you! Please reach out to us today so that we can put you in touch with one of our authorized independent builders. These builders will help you design your home and see it through to its finalization.
Visit one of our model centers, or come see us for a production process tour. we would love to be a part of your project!
800-860-4554