Building Materials Will Not Be Harmed By Weather
Inherently, the term "climate-controlled environment" indicates an important point: construction or fabrication will be handled in an environment unaffected by day-to-day weather. Moisture, in particular, is one of the most problematic elements - one that can ruin the overall integrity of a finished home.
Of course, one of the essential building materials for homes is lumber (wood). When wood is exposed to moisture, especially consistent moisture, there is a risk of warping. Even if the warping is subtle, the effects can and will be seen in the finished home. When construction occurs on-site, there is also a risk of water infiltration, which often results in long-term structural problems well after construction is completed.
Thankfully, in a climate-controlled environment, the risk of warping wood and moisture infiltration is mitigated, resulting in a more soundly constructed home.

Faster Construction Time
The logistics of transporting building materials presents one of the most problematic challenges for on-site construction. Without the benefits of pre-construction in one facility, the number of moving parts creates more opportunities for delays and mistakes. This collection of delays results in the loss of an immensely valuable resource: time.
Since components of modular homes are pre-constructed in a climate-controlled environment, the risk of delays is diminished and there is much less of a risk of weather compromising the materials. Combined with the fact that all home components can be created square and level, the entire modular home construction process eliminates wasted time.
Due to the level of efficiency that a climate-controlled and dedicated facility provides, modular homes can sometimes be completed anywhere from 60-120 days (depending on the scope of the project). Only a controlled construction environment allows for the combination of quality, efficiency, and speed that on-site construction can't touch.
Construction and Final Building Are More Energy Efficient
Constructing homes in a climate-controlled facility allows builders to construct homes that are uncompromised by moisture, air-tight, and highly precise. As a result, these modular homes can consume less energy purely from the soundness of the final constructed home. Homeowners will enjoy long-term energy savings.
Another challenge that plagues on-site construction is the management and reduction of waste. Controlled environments, with the benefit of readily available materials and the elimination of environmental risks, will not produce nearly as much waste as an on-site project. This translates to a smaller environmental footprint and lower overall costs for the homeowner.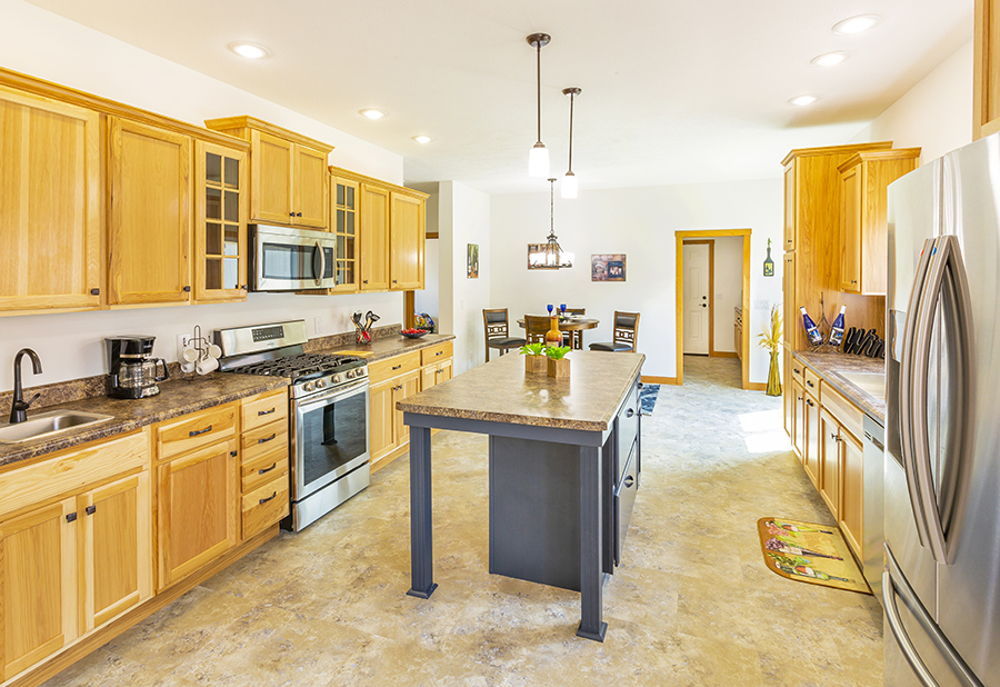 Rochester Homes has numerous ranch, cape and two-story floor plan designs from which to choose, but sticking with a standard build is generally not the case. Without the costs of expensive architects, homes are drawn utilizing CAD (computer-aided design) by our experienced engineering department. Homes may be customized at will regarding roof pitches, square footages, and overall floor plan configuration. All plans are pre-approved by third party independent engineering agency in order to ensure structural integrity and state building code compliance.
Customization also includes the customer's ability to choose from literally thousands of standard and optional offerings for the home's interior and exterior; this includes everything from high-end appliances to architectural shingles. For more information, see our options sections.
What Can Be Customized?
A common misconception about modular homes is that they can only be altered in minimal ways, changing the smallest of elements. However, you can customize numerous elements throughout your modular home.
While there are definitely smaller details that can be customized – such as interior trim, window color, and cabinet species and finish options – many large elements of the home can also be customized. You'll be most limited when it comes to the roof lines. Still, you can add more square footage, customize the floor plan, increase the height of the ceilings, or you could add a deck or garage.
The choices are (almost) endless – some of the most popular options are:
Increasing roof pitches
Adding gables and dormers
Exterior trim around windows
Quartz countertops
Island configurations in your kitchen
Wood doors in a variety of profiles
And more!
THE BUILDING PROCESS
Once your modular home is completed in the production facility, it is then transported to the building site. There, the builder will perform a number of remaining interior and exterior tasks.
On the interior of the home, the builder will:
Repair any stress cracks that occur during transportation (this is common and repairs are typically minor)
Drywall finish between passageways and marriage wall openings
Perform touch-up painting
Complete flooring, add carpet and/or laminate or vinyl flooring between marriage walls
Install and hook up mechanicals like ductwork and plumbing, as well as electrical connections and, of course, heating and
air conditioning.
Finish stairs for basements and second stories
On the exterior, the builder will:
Construct porches, decks, and garages
Install vinyl siding below the sill plate to the grade of the land as well as on gable end walls
Mount soffit and fascia at home's gable ends
Add additional roofing in areas between roof ends
Once these items are complete, your home is finished!
Factors of Completion Time
Unlike site-built homes, the completion of a modular home is less impacted by circumstances that can influence the time table that occurs during an onsite build. Depending on the complexity, it can take between 60 and 120 days to finish your home from the day of the house setting.
Because modular homes are partially constructed when they arrive at your site, these factors are minimized. Your home's completion is much less impacted by things like weather and the scheduling of subcontractors, which can both vastly hinder a site-built home.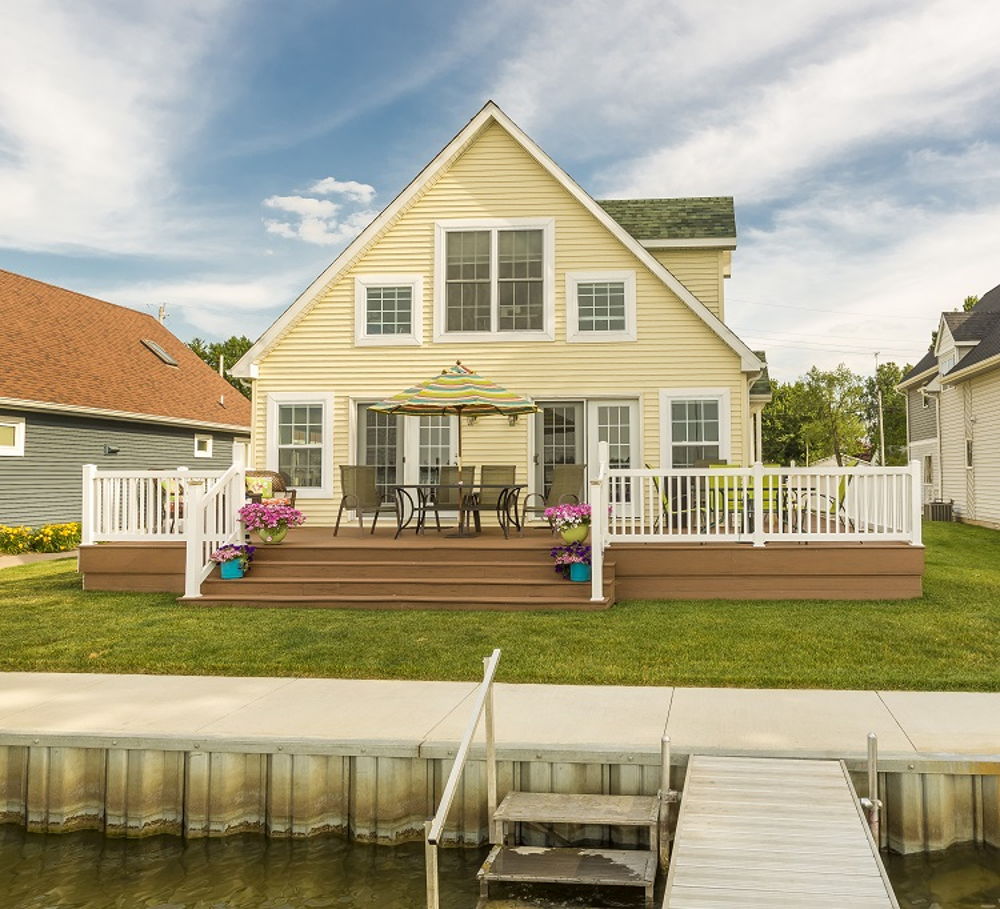 After exploring our website and learning about how Rochester Homes can build your home, it is time to connect. Contact us through phone, email, or one of our forms here on the website. Once we receive your information and learn where you are thinking of building, we will pass this information on to one of our authorized independent builders in your area! Here the builder will be your contact to aid you in designing, pricing, ordering, and completing your home from set to finish! Let's get building together!